( ! )

Warning: Attempt to read property "roles" on bool in /var/www/lms/wp-content/themes/flyingacademy-lms/Utils.php on line 34
Call Stack
#
Time
Memory
Function
Location
1
0.0001
363816
{main}( )
.../index.php:0
2
0.0001
364192
require( '/var/www/lms/wp-blog-header.php )
.../index.php:17
3
0.5238
33436536
require_once( '/var/www/lms/wp-includes/template-loader.php )
.../wp-blog-header.php:19
4
0.5854
35587656
include( '/var/www/lms/wp-content/themes/flyingacademy-lms/tutor/single-lesson.php )
.../template-loader.php:106
5
1.1955
55245608
tutor_lesson_content(

$echo =

??? )
.../single-lesson.php:29
6
1.1955
55262120
tutor_load_template(

$template =

'single.lesson.content'

,

$variables =

???,

$tutor_pro =

??? )
.../tutor-template-functions.php:1186
7
1.1955
55262840
include( '/var/www/lms/wp-content/themes/flyingacademy-lms/tutor/single/lesson/content.php )
.../tutor-template-functions.php:115
8
1.1955
55263216
get_user_roles(

$user_id =

0

)
.../content.php:28
How to join online classes
Dear student,
please follow the following instructions to get to your today's class:
1. Open your LMS account and select "portal, training syllabus/progress test"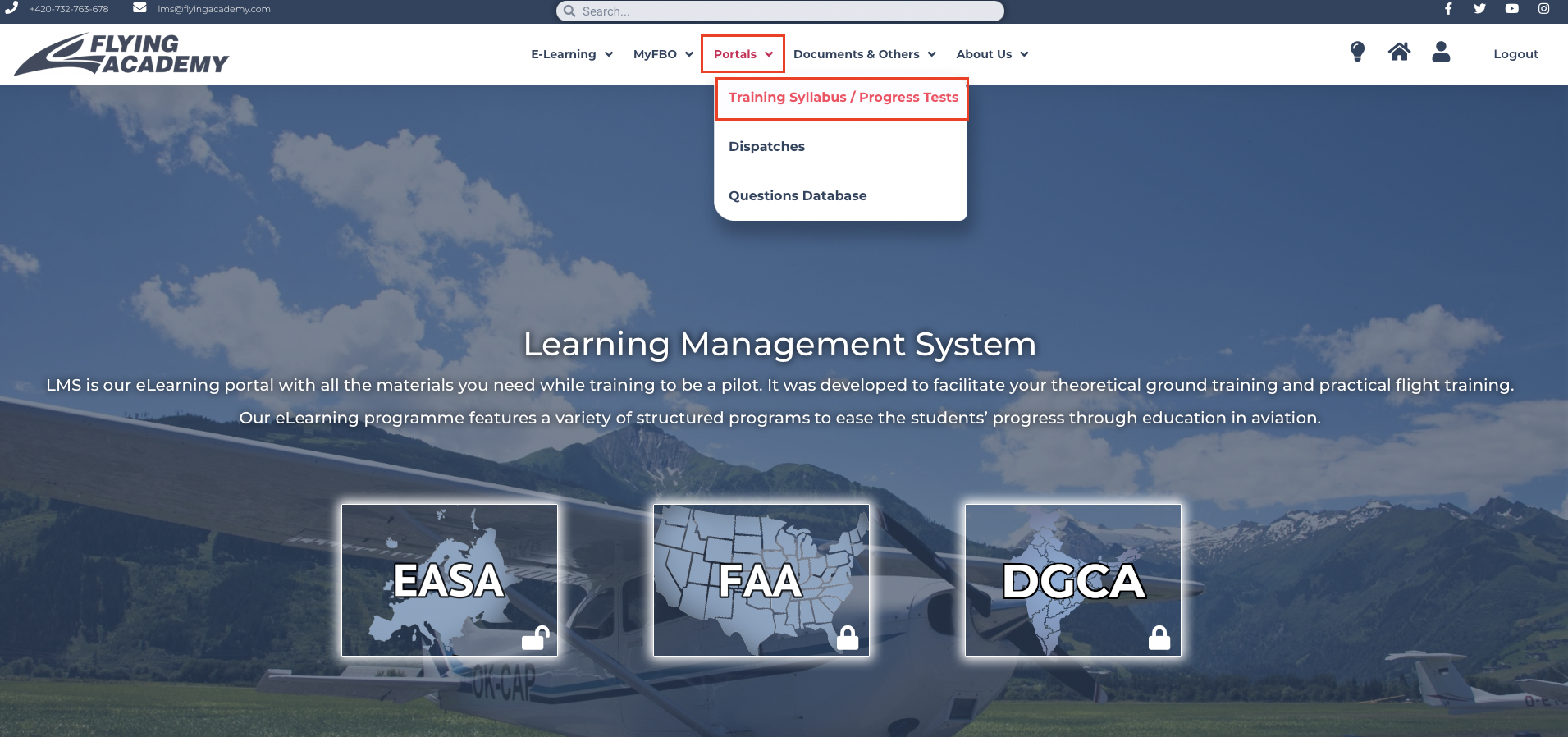 2. Select your "Training Card" for example EASA PPL and click on your ID number

3. Select Calendar and choose the appropriate line/date of your class and select "more info" on the right side

4. In the window you can find all information regarding to Online Class.
Subject of your online class
Start and end time of the class
Link into your Online Class ( Find your "Meet Link" to follow your online classroom )
Worksheet link ( worksheet is working just during the class )
Homework link  ( Homework working after you class , but just one week only  )
Reading materials ( read and be prepared for your class )
Video ( Recorded video of the older class  )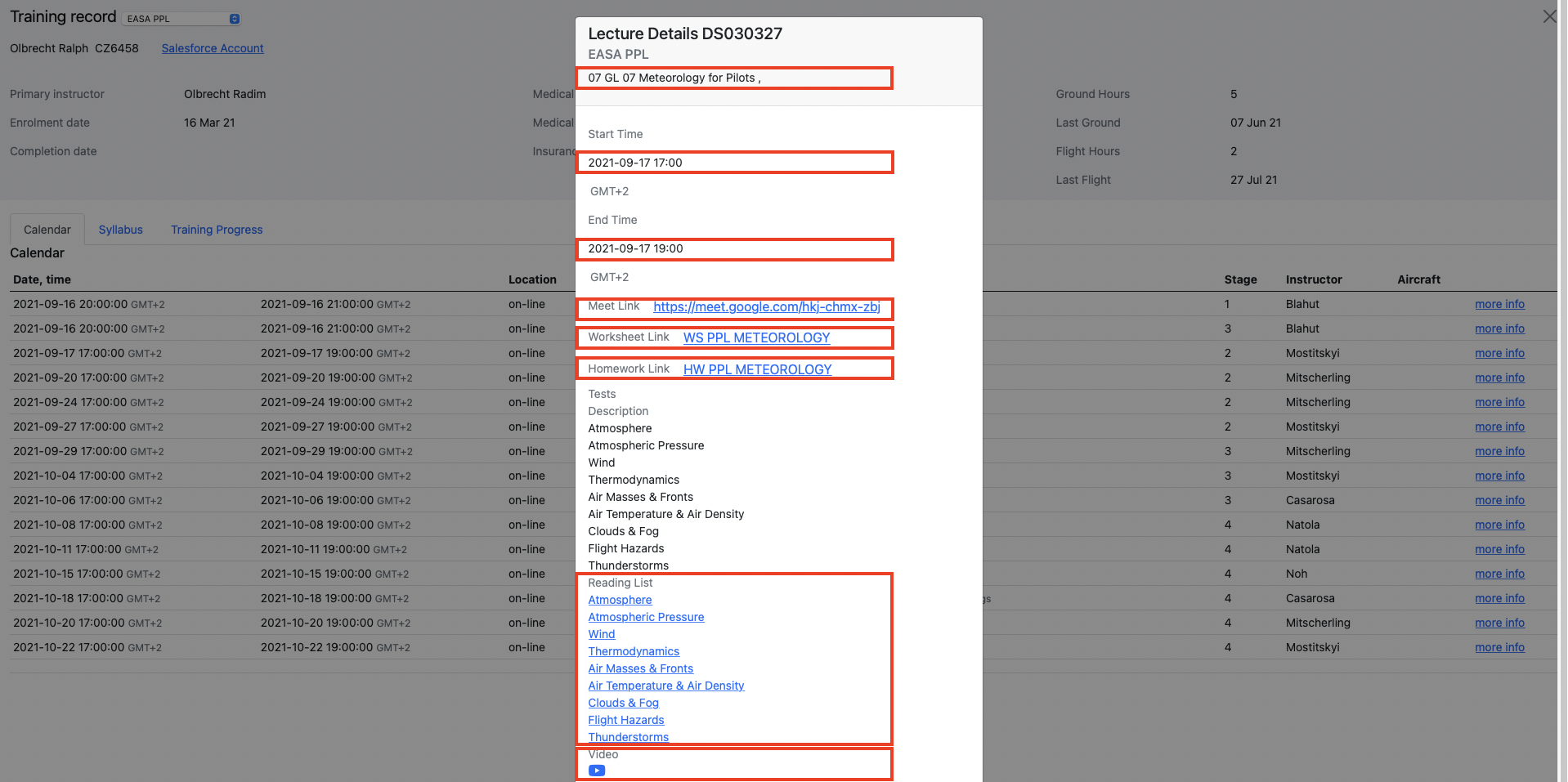 5. On the Online Class meet page please switch off your mic and ,,JOIN MEET ,,